Selected Ride - F/A-18C Hornet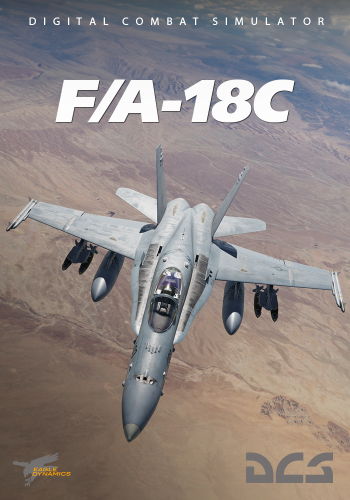 The F/A-18C is twin engine, supersonic fighter that is flown by a single pilot in a "glass cockpit". It combines extreme maneuverability , a deadly arsenal of weapons, and the ability to operate from an aircraft carrier. Operated by several nations, this multi-role fighter has been instrumental in conflicts from 1986 to today.

The F/A-18C is equipped with a large suite of sensors that includes a radar, targeting pod, and a helmet mounted sight. In addition to its internal 20mm cannon, the F/A-18C can be armed with a large assortment of unguided bombs and rockets, laser and GPS-guided bombs, air-to-surface missiles of all sorts, and both radar and infrared-guided air-to-air missiles. This results in amazing gameplay potential with this single aircraft.

The F/A-18C is also known for its extreme, slow-speed maneuverability in a dogfight. We have gone to great lengths to model the flight aerodynamics and fly-by-wire flight control system of the aircraft to allow you to experience the real feeling of power and extreme capabilities this aircraft has to offer. Although incredibly deadly, the F/A-18C is also a very easy aircraft to fly.

Being an aircraft carrier capable aircraft, our F/A-18C also comes with a free aircraft carrier. Catapult from the "boat", strike a large assortment of targets that only DCS World can offer, then "call the ball" and land on the carrier. DCS: F/A-18C in DCS World provides the most rich and authentic digital combat aviation you will ever experience!


---
Scope of Interest - DCS Modern Jets (DACT) - BFM
F-18C Record
---
F-18C Vs Other Rides
Hightest K/D Ratio amongst Pilots with at least 39 Kills in the F-18C
---
Most Kills in the F-18C